Roof leak areas homeowners need to know about
Homeowners often forget about their roof until something goes wrong, so understanding key problem areas is a good idea. Some of the first signs you have a leaky roof are moisture damage, damp patches in your loft and watermarks on your ceilings, so finding the source of the issue can lead to fast repairs.
Whether you're being proactive or you think you have an existing leak, ensure you get professional advice about protecting your roofing. To get you started, here are some of the roof leak areas all homeowners should know about.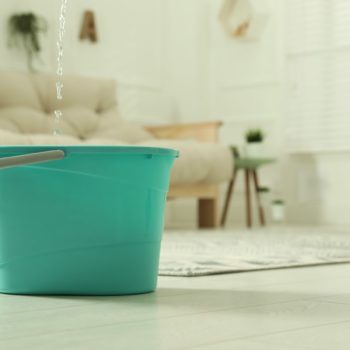 Chimney stacks
The area around chimney stacks is one of the most common places a roof leak starts. Water can get through gaps if the chimney needs repointing or the flashing has deteriorated. To determine why your chimney stack is leaking, you'll need a professional roofer to take a closer look.
Skylights
Skylights offer many benefits, bringing in lots of light and views from above. However, they can also be a common roof leak area, especially if their weather seals deteriorate or get storm damaged. To determine the best solution for a leaky skylight, book a roof inspection, as the flashing around the window may need replacing. However, if the whole unit is damaged or poorly fitted, you'll need to contact your window company after your roofer confirms this is the issue.
Roof tiles
Loose or missing roof tiles are a culprit of many roof leaks, whether they've been damaged in extreme weather or moss has dislodged them. This is sometimes one of the most visible signs of a roofing problem, especially if you can see a gap in the tiles or broken roof materials around your property after high winds. Ask a roofer to inspect your tiles and recommend the best course of action. Sometimes, a few tile replacements will be adequate. However, if the roof is coming to the end of its lifespan, it may be more cost-efficient to reroof than have recurring repairs.
Vents
Any type of vent in your roof or property could be vulnerable to water ingress. Sometimes, this can be down to improper installation or something has come loose within the internal system, allowing water to freely enter through gaps, especially if the wind is blowing rain towards it. If vents aren't working properly, it can also cause other issues, preventing condensation from escaping your attic and causing mould to grow. Always look in your internal loft space if it's safe to do so or ask a professional roofer to inspect this area as part of their annual checks.
Gutters
Do you have a gutter leak? Whether you've spotted a crack in the pipes or your guttering is overflowing, if your roof's drainage system isn't working as it should, you'll encounter problems. A backup of water in your roof area can cause major leaks. Luckily, it's easy to resolve blockages with a professional clearance, while severe damage will require a guttering replacement.
Book a roof inspection with Collier Roofing
Collier Roofing provides expert roofing services and repairs across London and Surrey, coming out to Hooley, Kenley and beyond. For a free roofing inspection and quote, contact our roofing team.