What are the benefits of Velux windows?
When considering ideal roof features, we often think of beautiful chimney stacks or ways to ensure our roof remains as weatherproof as possible.
Popular products that combine both stunning aesthetics and functionality are Velux windows. This industry-leading brand produces high-quality skylights and roof windows used worldwide.
Whether you're planning roof work for a loft conversion or you want to upgrade an existing structure, here are just a few of the benefits of choosing this type of roof window for your property.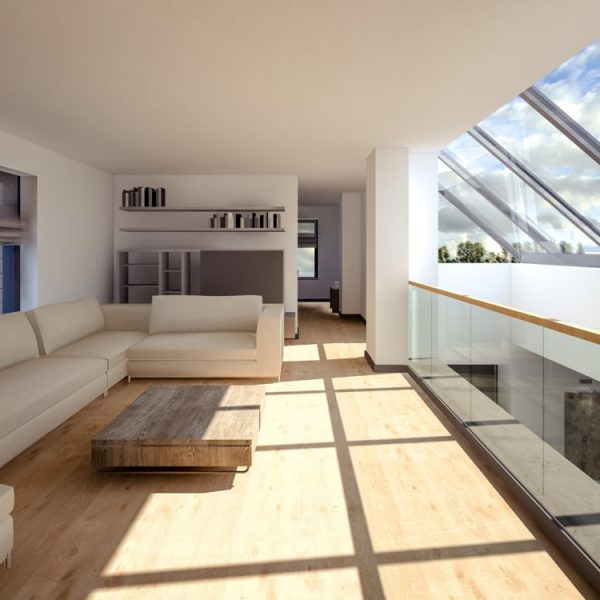 Maximise natural light through your roof
Roofing is one of the most vital parts of any property but often blocks out natural light coming in from above. Installing roof windows transforms interior spaces, ensuring sunlight can fill upper floor rooms. This is especially important if building a loft conversion with a pitched roof.
Velux windows have been designed with narrow sightlines to optimise the amount of glass vs frame in the space, letting in as much light as possible. There are many fitted blinds and shutters on the market compatible with Velux installations, giving you greater control over the light in your rooms.
Enhance roof ventilation
When dealing with leaks, water ingress and roof defects in need of repair, there may also be issues with roof ventilation. For example, condensation can build up in your loft area.
Velux windows enhance airflow and ventilation through a property. Many homeowners choose skylights if installing roofing in spaces with higher humidity levels, such as a new kitchen extension or loft conversion bathroom.
Easy installation
This type of roof window is one of the easiest to install, often fitting from the internal recess. Velux specialises in easy to assemble products with clear instructions to simplify the process, but good contractors will have fitted many of these windows before.
Energy-efficient roofing
If you're looking to upgrade your roof and ensure it's as energy-efficient as possible, adding a Velux window is a great idea. Their low maintenance designs are highly UV resistant, insulating and reduce heat loss. Airtight seals ensure your roof remains weatherproof, reducing heating costs by keeping the warmth in.
Beautiful roofs
As well as the attractive roofing materials available, Velux roof windows add a stylish touch to any roof, whether you've chosen a traditional clay roof or something more contemporary. They also come with a number of design and colour options to complement the rest of your roof.
Speak to an expert roofing contractor
If you're planning a home improvement project and need an expert roofer on board, speak to the team at Collier Roofing. We offer a variety of high-quality roofing solutions across Surrey, London and surrounding localities, including Netherne on the Hill, Kenley and Lingfield.
For a free consultation and no-obligation estimate, call 01737 668 934 or 07985 749075. Alternatively, you can send a message to us at collierroofing@hotmail.co.uk.