Fast repairs for broken gutters
Your guttering is one of the most integral parts of a roof's structure, providing a system for rainwater to drain away from your home or business property. This helps to prevent leaks and keeps water out of the building's foundations.
If you've noticed your guttering is damaged or needs repairs, understanding the available solutions will help get them fixed as quickly as possible. Let's take a look at the options.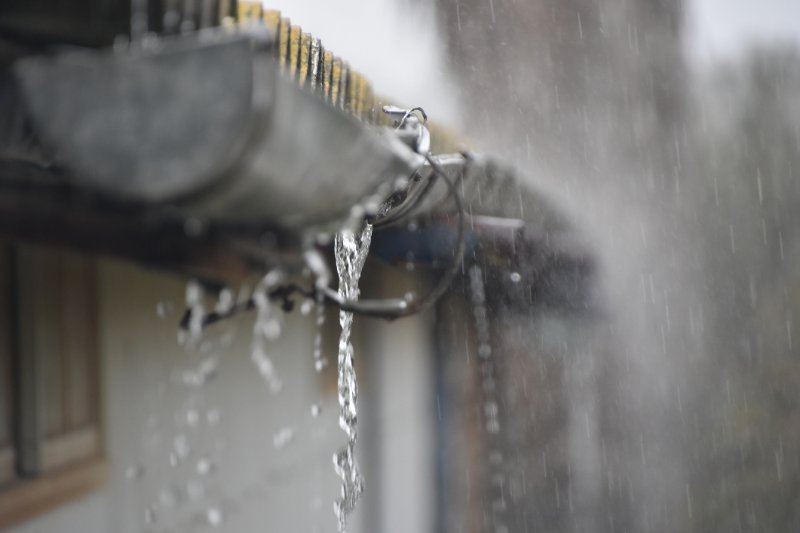 Why maintain your gutters?
Firstly, it's worth saying that your gutters should be on the list of items checked when completing regular roof maintenance. Never underestimate their importance as they're the most effective channel for rain to flow to the most appropriate outside zones of your property, protecting it from water damage and leaks.
Signs of an issue with your guttering system include visible cracks, leaks, overflowing sections, bowing pipes, watermarks, drenched ground, downspouts coming away from the wall and general wear and tear such as rust.
Therefore, ask your roofer to check your guttering when performing any roofing inspections.
Are your gutters blocked?
While it's important to repair guttering problems as soon as you spot them, don't ignore the root cause. Storm damage not only refers to the physical strain gutters experience but also internal blockages in any part of the network.
If you get a backlog of dirt, leaves, twigs, stones, dead birds and other debris, it can stop rainwater from passing through. This is usually what causes overflowing guttering. Moreover, if any water becomes trapped (especially in downspouts), this can expand in freezing temperatures, which can then cause cracks to appear.
The added weight in the guttering can also result in screws and fixings becoming loose, compromising the stability of the pipe network.
How to fix leaking gutters
There are lots of quick fixes for broken gutters, depending on the site of the problem. For example, if your guttering system has a leak, there could be an issue with the joints between sections, leaving small gaps for water to pass through. These will need resealing.
Other common gutter repairs include replacing gutter hangers (this could be the problem if pipes are sagging), or the downpipes need new fixings to secure them tightly to the wall.
If you start with a gutter inspection from a reliable roofing company, they'll recommend the best solutions for your needs and carry out the repairs as safely as possible. If your guttering is beyond repair or you're having recurring issues, you can also talk to your roofer about the modern guttering upgrades available. Sometimes, a complete gutter replacement will save you time and money in the long run.
Speak to an expert roofing company
If you need roof repairs or replacement guttering, contact Collier Roofing. We offer reliable roofing services across London, Surrey and beyond, coming out to locations such as Sutton, Whyteleafe and Warlingham.
For a no-obligation chat about all your roofing needs, call now on 07985 749 075 or 01737 668 934.