How to Choose the Right Material for Your New Roof
A new roof can benefit your property in a variety of ways. From a new pitched roof that insulates your home to flat roofing that provides long-lasting protection from the elements, it's vital you choose a material which meets your needs.
To help you narrow down the vast number of roof materials on offer, follow these useful tips.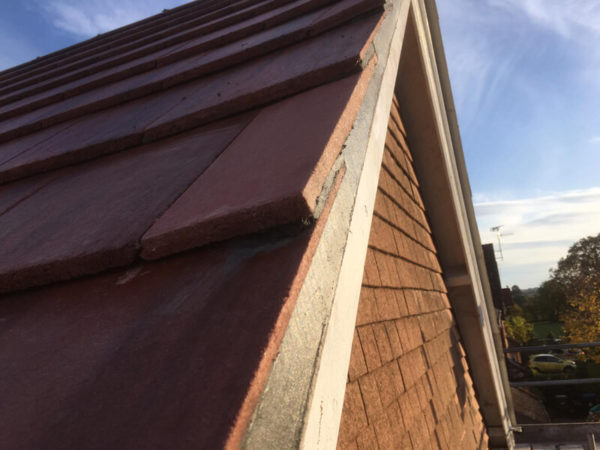 Weatherproofing
Roof replacements are often necessary after many years of wear and tear, so you want to know the material you choose for any new roofing is going to last. The best way to do this is to look at the most weather-resistant options available.
For example, if you've previously had a felt flat roof over your home extension that's suffered tears and leaks, you may want to upgrade to a fully bonded, seamless covering. This includes high-quality EPDM or GRP fibreglass that won't blister, rot or crack, even resisting scuffs so that the material looks as good as new.
The strength of each material is also an important consideration if the roof will support a greater weight or footfall, in the cases where it doubles as a balcony or terrace.
Insulation
Energy efficient roofing is becoming more popular than ever as many homeowners strive to reduce their impact on the planet. It can also have cost saving benefits for property owners too. After all, there's no point in having high-performance windows and doors if you're going to lose air and heat through your roof. Speak to your roofer about the insulation available with any new products you like.
Value for Money
When considering your budget, always weigh up the cost of multiple repairs vs a new roof. Most property owners dread the costs when it comes to roofing work, but choosing quality doesn't always mean going for the most expensive option. For example, if a GRP fibreglass flat roof is out of your price range, there are plenty of highly durable felt roofs available. Just because the guarantee on this type of material is lower, it doesn't mean the material deteriorates on the day this warranty ends. A well-planned installation by an experienced company and regular maintenance are key.
Attractive Roofing Materials
While functionality is always high on the list for anyone investing in a new roof, you can also think about using the upgrade as a way to add some more kerb appeal to your home. Many roofing components come in a variety of colours and shapes, whether it's a woodgrain shade for replacement fascias and soffits or elegant looking slates for a pitched roof. It's possible to find the perfect look, whether you live in a traditional or modern property.
Do you need a new roof?
At Collier Roofing, we offer a wide range of quality roofing solutions, providing services across Surrey, London and surrounding areas. So whether you need a roof upgrade in Westerham or a roof replacement near Woldingham, we can help. Contact us now to arrange a free quote.