Roof replacements in conservation areas
Planning a roof replacement requires much consideration, especially if you live in a property with specific limitations placed upon it. If your building is within a conservation area in the UK, the process becomes even more complex, stressing the need to have expert roofing services on board from the early project stages.
So, what should you do if you want a new roof at this type of site? Here's everything you need to know about roof replacements in conservation areas.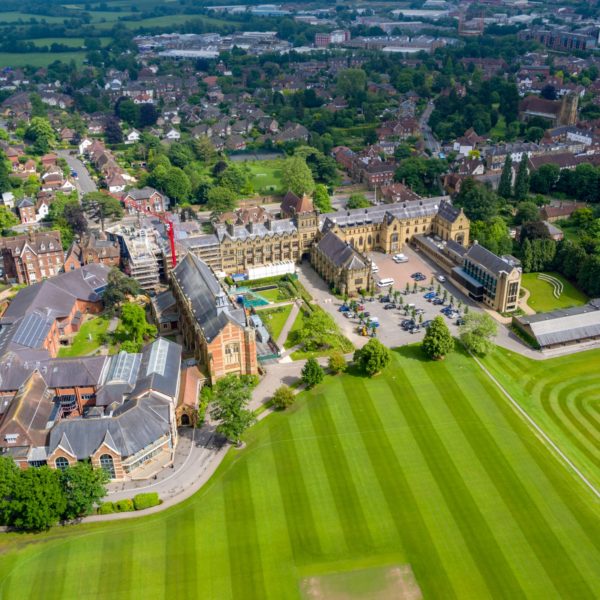 Conservation areas explained
Conservation areas are designated by local planning authorities with the aim of legally protecting places of special architectural heritage or cultural significance. As the rules cover the character, charm and appearance of the area, this includes preserving the roofs of buildings located within a conservation area, as they play a pivotal role in a property's aesthetics and structural integrity.
Conservation areas can encompass a single street or an entire village. Therefore, anyone who owns or manages a property covered by conservation legislation must carefully consider all alterations or developments, including roof replacements.
Do you need permission to replace a roof in a conservation area?
In the UK, planning permission is required for work that affects the exterior appearance of a conservation area building, including flat or pitched roof alterations and upgrades. Your local planning authority will assess your application based on the impact it might have on the area's unique character, looking at proposals against Article 4 directions.
When applying for permission, you should provide detailed plans and specifications of the proposed roof replacement. Engaging with experienced roofing specialists can be beneficial during this process, as they can help you navigate the complexities of meeting conservation area requirements, showcasing how you intend to preserve or enhance the local area.
How do you preserve historical building roofs?
Preserving historical building roofs in conservation areas is a delicate balancing act between maintaining authenticity and ensuring structural integrity. After consulting your roofer, you may opt for roof repairs to extend its life rather than a full replacement. Implementing a maintenance schedule to catch and address issues early will help prevent costly repairs and upgrades.
Always hire roofing contractors with experience working on historical properties, handling delicate roofs with care and precision while offering honest advice about your options. For example, you should use authentic materials in keeping with the original roof, which your contractor can provide recommendations for.
What are the best roofing materials for older properties?
Traditional roofing materials like slate and clay tiles should be considered to maintain the aesthetics of older properties and listed buildings within conservation areas. These materials not only preserve the historical authenticity of the building but provide long-lasting, durable results.
Some suitable materials include natural slate, used for centuries and is known for its beauty and longevity. Clay tiles are also traditional, coming in various shapes, sizes and colours to make them a versatile choice.
Need advice on listed building roofing work? Get in touch
Collier Roofing are experts in all types of roofing, working across London and Surrey locations, such as Sutton and Westerham.
For a free, no-obligation quote or advice, please get in touch.