Should You Convert Your Flat Roof to a Pitched Roof?
When considering the best roofing solutions, some property owners choose a flat to pitched roof conversion. This can be a good choice for those looking for both functional or aesthetical improvements to their roofing. But is it the right choice for you? Here are a few of the reasons you may choose to convert your flat roof to a pitched structure.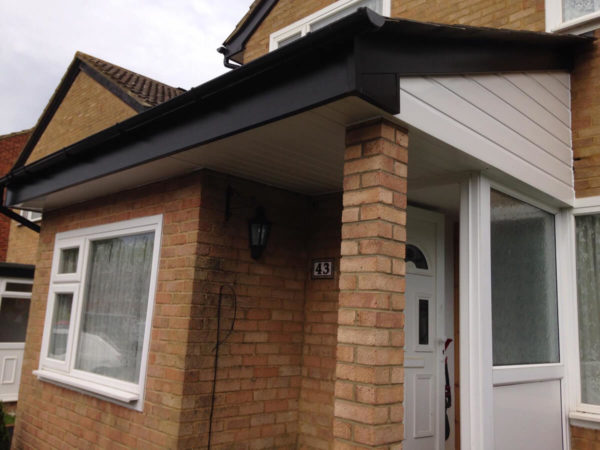 Renovating Your Home's Exterior
We often look at home improvements and renovations within our property, but what about giving the outside an uplift too? While many people know about the benefits of replacing their windows and doors or painting their brickwork, little consideration is given to how their roofline and general roofing areas could be harming the overall look of the property. A popular place to convert a flat roof to a pitched roof is over the porch or garage areas at the front of the home. The conversion creates greater cohesion between these areas and the main property, rather than feeling like 'add-on' spaces. It's also a simple way to transform the façade, adding an attractive feature with tiles or slates along the new pitched roof. Ultimately, you'll enhance the curb appeal of your home with this type of change.
Eliminating Problems with Your Flat Roof
While there are plenty of high-quality solutions, when the time comes to upgrade your flat roof, for those who have experienced a lot of issues over the years, you may want to install pitched roofing to eliminate these problems entirely. Unfortunately, some flat roofs made from poorer quality materials or those which weren't installed well when originally chosen can experience recurring issues. This includes leaks, water pooling, blistering and tears. High performance flat roofs can resolve these problems, or you may decide that pitched roofing will create the effective drainage system you want, while increasing the longevity of your roof.
Improving Home Insulation
Most homeowners understand the importance of creating a well-insulated home, conserving energy, warmth and reducing those energy bills. A flat to pitched roof conversion should be considered for these type of home improvement plans. The insulating properties of a flat to pitched roof comes down to two factors. One is the increased weather resistance provided by pitched roofs. The second is the way in which the conversion is built. At Collier Roofing, for example, we build the pitched area over the existing flat roof. This means you have an extra layer of protection and insulation for your home. Always ask your roofer about the techniques they'll be using for this type of roof conversion.
Want to convert your flat roof?
At Collier Roofing, we offer a specialist flat to pitched roofing service. So if you'd like to discuss your ideas with someone experienced or get some free advice, just let us know. We provide roofing solutions across London, Surrey and surrounding areas, including Kenley, Oxted and Coulsdon. Contact us now for a free, no-obligation consultation.