Easy guide to garage roof conversions
Garage roofs often degrade over time, so many homeowners decide to upgrade if the structure is no longer weatherproof or has become too unsightly. Replacing your garage roofing is also a great opportunity to create a long-lasting solution that works better for its intended use, utilising the available space for things like storage.
So, how can you unlock the potential of your garage roofing? Here's our guide to modern garage roof conversions.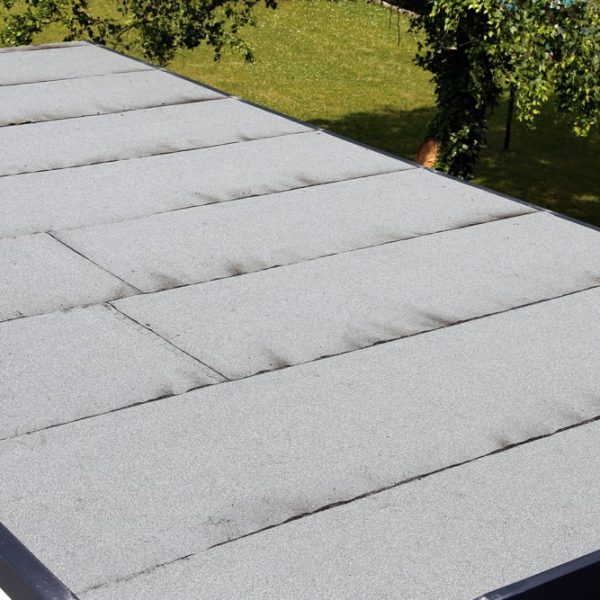 Flat to pitched roof conversions
One of the most common types of garage roof conversions is flat to pitched. In many cases, the flat roofing may not need removing. This involves a lightweight pitched roof being erected over the existing flat roof. Tiles or slates are usually chosen to complement your main roofing material, enhancing the kerb appeal of your property.
However, in other cases, a complete garage roof replacement may be required. Perhaps there are problems with an old roof and the amount of deterioration it's showing, leading to issues such as rust and leaks. There may also be structural damage on some old flat roofs if water is pooling and the material is bowing.
Flat garage roofs
Flat roofs are still a highly popular choice for garage roofs, so if this remains your preference, there are plenty of modern options to consider. Speak to your roofing contractor about the different types of flat roofing they have available, including any guarantees on the products.
As well as materials such as EPDM roofing and GRP fibreglass, high-performance felt roofs are still a popular choice. Heated and bonded bitumen is used to give the surface more durability than older felt roofs, giving it enhanced resistance to rips, water ingress and structural movement. Modern bitumen even encompasses tiny metal fibres to create a strong, waterproof flat roof.
Garage roof materials
If you're planning on installing a new garage roof, deciding on the best material for the conversion is a must. As well as achieving the right look for your garage roofing, you'll want to consider practical elements, such as its durability, waterproof nature and strength.
There are lots of different garage roof materials on the market, including steel roof sheets, tiles and slates, high-quality bitumen, roof shingles, rubber roofing and GRP fibreglass. Your decision will be based on multiple factors, including the location of your garage and budget. For example, if your garage is adjoined to your home and can be seen from the front, you may want to select an aesthetically appealing material, such as tiles.
Get more advice & a free garage conversion quote
If you're considering converting your garage roof, speak to the team at Collier Roofing. We're experts in all things roofing, including flat to pitched conversions and high-performance flat roof installations. We come out to properties across London and Surrey, covering Banstead, Coulsdon and Croydon.
If you'd like a free, no-obligation quote, call now on 01737 668 934 or 07985 749 075.