Is damaged roofing causing your property leak?
If you've found a leak in your property, it's important to understand what's causing it. To identify the source of your leak, start by looking at the circumstances around it. If there's been heavy rainfall and the watermarks are on your ceilings or walls, then chances are it's a roof leak.
Here's what to do next if you think your roofing is damaged.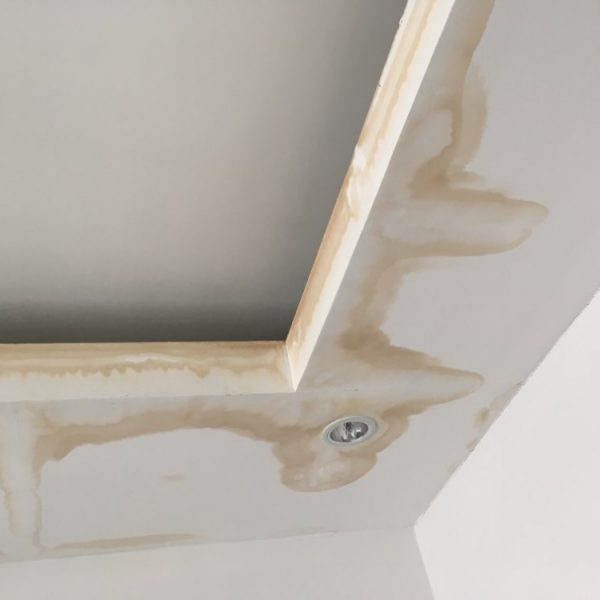 Why arrange an urgent roof inspection?
If you suspect you have a roof leak, the quickest way to find out why is to call your local roofing contractor. They can perform safe and efficient roof inspections, from both inside and out, assessing areas such as your loft space, roofing materials and chimney.
They may even have a suspicion about the heart of the issue just by looking at where the leak is entering your property. For example, are there watermarks directly below a flat roof, such as an extension or balcony? Or is the leak happening in your attic where there's damp and mould present too? When they inspect your loft, they may even find a gap where sunlight is creeping through.
Always use the services of an accredited roofer to ensure you get trusted advice from an experienced professional, saving yourself time, money and hassle.
Where is the roof damage?
Some of the most common damaged roof areas occur where surfaces meet, such as the sides of a roof, skylight, tiled edges or valleys. This is often down to insufficient or damaged sealing where flashing has cracked or there are missing tiles, which you can sometimes spot from the ground. Another problem that roofers see is a crumbling chimney, which can leave exposed spots for more water to enter the internal areas of the building.
Your roofer may also check whether your gutters are clogged. Signs of your guttering causing leaks include overflowing water from the horizontal gutters, cracked downpipes, watermarks present down the outside of the property and waterlogged ground.
Will you need roof repairs?
If your roof is damaged and letting in water to your home or business property, it's best to bite the bullet and invest in quality roof repairs.
You may also need to discuss the possibility of a roof replacement or upgrades with your contractor. For example, if the damage occurs to an old, deteriorating roof, you're likely to encounter more problems, so you could save money by upgrading to a better quality roof now.
However, if the leak is the result of overflowing gutters, it may be a simple case of clearing the blockage and ensuring there's no further damage to your roofline.
Get efficient roof repairs
Has your roof been damaged, or you've spotted a leak? Call Collier Roofing to arrange a roof inspection at your property in London, Surrey or surrounding areas. Our services include roof repairs in Chipstead, Caterham and West Wickham.
For a free quotation and expert advice, get in touch.