Common summer roof problems and how to spot them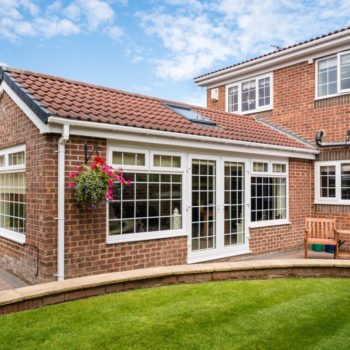 As the days get longer and warmer, it can leave all of us with a renewed spring in our step. So, the last thing you need as a property owner is to find problems with your roofing. From loose tiles to unwelcome pests in your attic, there are lots of roof issues to uncover at this time of year.
Here's how to spot some of the top summer roof issues.
Damaged roof flashing
After experiencing hail, wind, rain and ice during the colder months, one of the most frequently seen roof problems is damaged flashing. This can also be caused by the natural expansion and contraction of roofing materials during temperature changes. The damage is best diagnosed by a professional roofing inspection, and signs of sealant issues include roof leaks around skylights, chimneys and dormer windows.
Moisture and condensation
Spring and summer can create the perfect conditions for plant growth on your roof, like moss, algae and lichen. Major issues will develop if you leave roof moss to spread, lifting tiles and trapping moisture. Undiagnosed water damage is a common problem, so look out for any green or yellow patches on your tiles or slates. You should also check your loft for condensation issues caused by hot and humid weather.
Roof debris and clogged gutters
Harsh weather can leave extra debris on your roof, and you may not discover the extent of the issue until you book a summer inspection. For example, flat roofing can experience a build-up of leaves and grit, putting strain on the structure, damaging older and more fragile materials. While we don't recommend DIY roof checks, you can sometimes see obvious debris trapped from upper-floor windows or even from the ground. You should also look for signs of clogged gutters and downpipes, like overflowing pipes.
Roof pests
Have you heard noises in your attic or noticed birds nesting in your loft? If there are any gaps in your roof, unwelcome house guests, like mice and pigeons, may arrive. Your attic provides a safe environment for animals, especially when their young make an appearance, and you may only notice the damage in the summer. Signs of cracks in your roofing include light shining into your loft and damp patches found where moisture has entered. Please be aware that there are rules regarding the removal of active bird's nests, so seek advice if you find one.
Book a summer roof inspection
Want to make sure your roofing remains in tip-top shape in every season? Contact Collier Roofing for an inspection. We offer our roofing expertise across London and Surrey, coming out to Oxted, Purley and surrounding areas.
For a free roof consultation and quote, call now on 01737 668 934 or 07985 749075. Alternatively, send your message to collierroofing@hotmail.co.uk, and we'll get back to you asap.