Benefits of installing leadwork on flat roofs
Are you considering leadwork on your roof? There are lots of different reasons lead roofing may be required, from remedial projects to new roofing installations. Flat roofs are often notorious for their waterproofing issues, so lead roofing can be highly beneficial if installed at your property.
Here's everything you need to know.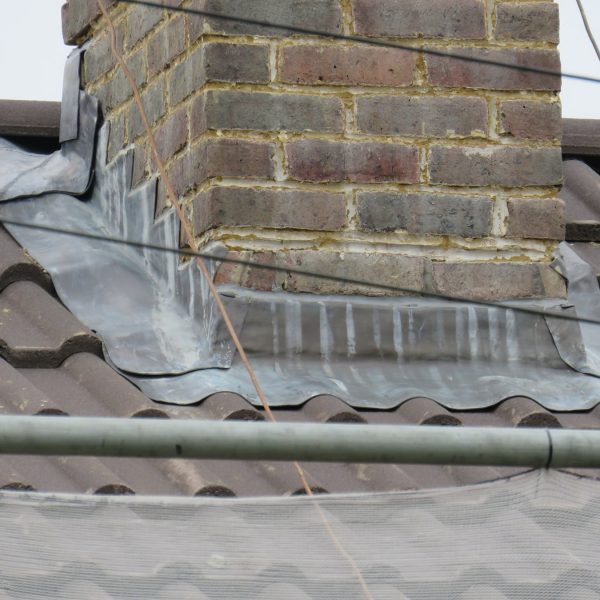 What is lead roofing?
Lead roofing is often installed as a preventative measure or used during roof repairs if a roof isn't deemed watertight anymore. Perhaps it's been storm damaged (e.g., your roof has been hit by a tree), or the existing lead flashing is old and worn.
Good leadwork not only aims to protect your property by acting as a sealant but directs rainwater away from the area. This can prevent leaks and lengthen your roof's lifespan.
Where is lead installed on a roof?
There are several different roofing leadwork services offered by reputable contractors. The most typical is lead flashing, applied at the joints of chimney stacks, parapets and dormer roof windows.
Flashing is usually installed at the point of installation, but old roofs can sustain deterioration you won't notice until it's too late. For example, you may suddenly discover property leaks, or your chimney stack looks unstable due to water damage.
Another service is lead capping installations. This involves installing flashing over parapet walls, ensuring water doesn't penetrate the building.
Why install leadwork on your flat roof? The key benefits to know
Leadwork is one of the best ways to prevent water ingress if your flat roof experiences recurring leaks. This is a great way to make your roofing more watertight without the need for a complete replacement. This can help prevent rainwater from getting into your property, which is sometimes a problem for flat roofs on garages, porches or extensions.
Where the sloped angle isn't prominent like it is with a pitched roof, replacement leadwork can improve rainwater drainage to a flat roof. It's a highly flexible material, giving it excellent sealing properties around the existing shapes of your roof, especially in those awkward spots infamous for having leaks, such as skylights.
Lead is a fantastic material for solutions such as flashing, thanks to its water resistance, strength and quality. For example, it can help a roof appear more uniform and aesthetically pleasing, framing the area around windows to finish the look. Lead also has the bonus of adding more thermal insulation to your roof.
Need leadwork services? Contact Collier Roofing today
Are you looking for a lead roofing expert in Surrey or London? At Collier Roofing, we provide an array of roofing solutions for your needs, including flat roofing and tailored services, such as roofing leadwork. We come out to locations across the area, including Westerham, Sutton and Whyteleafe.
For a free leadwork quote, call now on 01737 668 934 or 07985 749 075. You can also email us at collierroofing@hotmail.co.uk.