Essential roof care for the winter
During the winter, while it's nice to have some downtime, our properties are working harder than ever to protect us from the elements and stay warm. Roofs are often forgotten during this time of year, even though issues such as leaks and storm-damaged roofing are common. Luckily, there are a few simple things you can do to care for your roofing during the colder months.
Here's our essential roof care advice for the winter.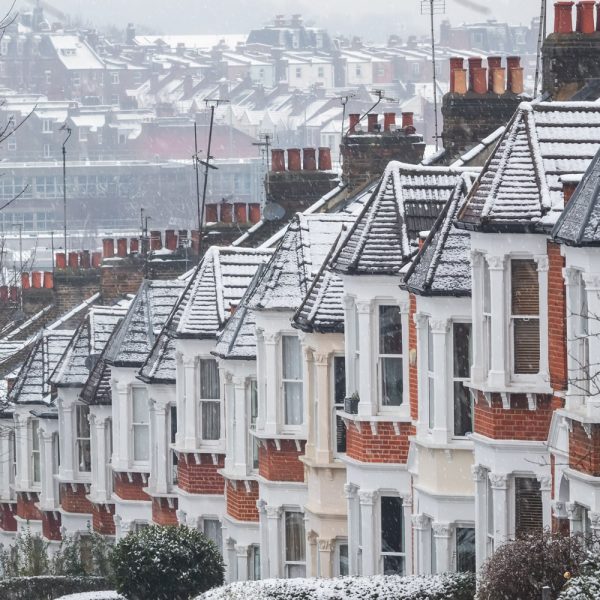 Clear your gutters
One of the most vital winter roof maintenance tasks is clearing your gutters and drains. Signs of problems brewing include overflowing gutters, buckling pipework and damp patches down the side of your property.
Expert gutter clearances ensure your downspouts and horizontal guttering remain free of leaves, moss, stones, twigs and other waste that can prevent the free passage of rainwater. You should also consider trimming back foliage growing close to your roof.
Stay on top of roof repairs
During roof checks, it's a good idea to keep on top of any roof repairs required, whether it's loose flashing or chimney repointing. It's particularly important to focus on areas where excess moisture or rainwater may enter your internal roofing, or you may start to have issues with damp, mould or leaks.
Typical winter roof repairs include fixing damaged slates, replacing missing tiles, upgrading roof flashing and addressing leaky gutters. You may also decide to install better loft insulation and ventilation systems if ice dams are accumulating on your roofing.
Make moss removal a priority
Moss can play havoc with roofs, especially if conditions are mild and wet as temperatures start to rise again. If algae and moss are flourishing on your roof, it can lead to a number of other issues, not to mention looking unsightly.
Moss removal services are the safest, most effective way to remove algae from roof tiles and other external surfaces. Your contractor may even apply a treatment to ensure a moss-free roof for several years.
Book regular inspections
Many of us start the year with new resolutions in mind, and you can stay on top of your roofing maintenance simply by scheduling regular inspections. This ensures your roof remains in good working condition, and any concerns are addressed at the earliest opportunity.
A professional roofer will look for things like cracks, loose tiles, broken leadwork, clogged gutters, general deterioration and storm damage. You can then decide whether to take immediate action or keep an eye on the situation. However, it's often much less costly and hassle to repair problems when first spotted rather than waiting for a disaster to happen.
Contact South Thames Roofing for winter roof maintenance services
Need a roofer in the winter? Contact the Collier Roofing team. We offer inspections, repairs and other high-quality roofing solutions across London and Surrey, coming out to Warlingham, Banstead, Coulsdon and beyond.
To arrange a winter roof inspection or free quote, call now on 01737 668 934, 07985 749 075 or email collierroofing@hotmail.co.uk.