How do roofing companies work with insurance companies?
Despite the fact that insurance is something we all take out to protect ourselves, our loved ones, our belongings, and our property, it can sometimes feel like a battle to get an insurance company to believe you when you're forced to make a claim.
A common scenario when it comes to homeowners' insurance is getting the full amount you're entitled to after a storm or falling tree has damaged the roof of your property. This is where your local, trusted roofing company can help.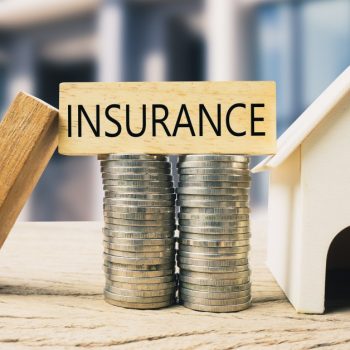 Why do roofing companies need to work with insurance companies?
Roofers don't always have to work with insurance companies, but a trusted roofing contractor can be a great asset to have in terms of having an expert on your side. For example, in the event of a storm damaging your roof, your insurance company will need as much evidence as you can provide before they part with any of their cash to help you fix the problem.
In some cases, full coverage is given by insurance companies to enable homeowners to fix their roof, but this is not always the case. There are all kinds of factors that must be considered, such as the state of the roof before the damage, the age of the roof, and whether the damage was caused by a natural disaster or something else, such as vandalism.
This is one of the reasons why it's important to take care of your roof and make sure it's well-maintained.
How do roofing companies work with insurance companies?
Having a reputable roofer involved at the beginning of a homeowner insurance claim process can make everything go much more quickly and smoothly. This is particularly essential in times when you need an urgent repair after a storm.
In the event of a claim, you will first need to call out your roofing company so they can assess the damage and provide a quote for the repair. This figure will then be communicated to the insurance company who will request evidence to justify this amount. In some cases, the insurance company will also send an expert to your house, which is often a great time to have your roofing contractor on site too, so that they can further explain the costs.
Many roofing companies will already have insurance expertise, which can help you with the process and make a stressful situation much easier. Something that will also help you in the event of a claim is evidence of any regular roof checks and maintenance you've previously had carried out by your roofing company, which can be passed on to your insurers.
Getting your roof checked annually and providing proof of this will stand you in much better stead when it comes to making a claim.
Professional, expert roofing contractors covering London & Surrey
Collier Roofing provides a stellar service when it comes to the repairs, maintenance, and installation of roofs. We are your local experts in all-things roofing, with reliable, trusted contractors covering the areas of Caterham,  Chipstead, Coulsdon and the whole of Surrey.
Take a look at some of our previous projects, or get in touch with us on 0208 397 2900 for your free, no-obligation quote.