What are the best roof tiles?
In the UK, tiled pitched roofs can be seen throughout villages, towns and cities, having remained a popular choice for centuries. Offering both aesthetical and practical benefits, they're a highly versatile option, but which ones are best? We find out.
Why are tiles popular for roofs?
The popularity of roof tiles has stood the test of time, chosen for pitched roofing. One of the main appeals is their appearance, coming in endless colours, shapes and textures to help you choose the right style for your property's character. Whether you prefer a rustic look with clay tiles or a modern appearance with concrete designs, there's plenty to consider.
High-quality, insulating roof tiles can last for decades, as they're resistant to weathering, UV rays and temperature fluctuations, requiring minimal maintenance. However, it's important to keep on top of your roofing's upkeep, scheduling regular professional inspections to ensure tiles remain in good condition.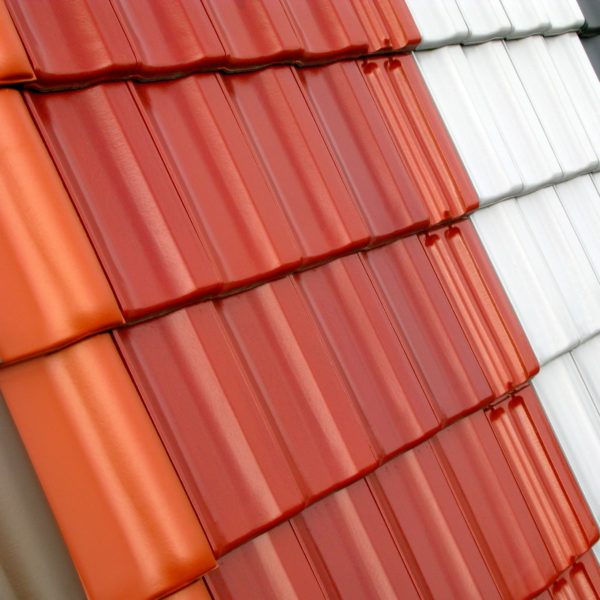 Which roof tiles are the most durable?
Durability often comes top for what homeowners consider a priority when picking roof tiles for their home. When you invest in a new roof, the last thing you need to worry about is recurring damage and repair costs.
The most durable options are clay and concrete tiles, known for their strength and resilience. They can withstand harsh weather conditions, including heavy rain, hail, snow and wind, often lasting over 50 years. Slate also has exceptional durability if you'd like an alternative, premium option for your roofing.
Slate vs clay vs concrete roof tiles
Each type of roof tile has its unique characteristics and advantages, and you'll need to consider the shapes and colours you like, plus the benefits of each material available.
Concrete tiles are highly durable while striking a balance between affordability and beauty. They come in various styles, including flat, low-profile and high-profile designs, often mimicking the appearance of other materials. So, it's worth asking your roofer if there are concrete tiles matching designs you like, such as clay or slate. You can also explore different shapes available, such as S-shape pantile tiles, which provide a unique Mediterranean-style aesthetic.
Clay roof tiles are one of the most common solutions, often made in terracotta designs for a timeless look. They're reliable and much easier to install than some other roofing materials like slate, available in various shapes and colours to suit different architectural styles.
Slate roofing is a good alternative to tiles if you want a more premium option with unmatched elegance and durability. Known for their beauty and longevity, slates are a worthwhile investment if you're renovating historic building roofing, providing an authentic look and feel.
What tiles are best for your roofing?
The best roof tiles for your project depend on your individual needs and preferences. You should carefully consider your budget, goals and desired look when making your selection to ensure your roofing is functional and visually pleasing for years to come.
Looking for a roof tile expert? Contact Collier Roofing
Collier Roofing operates across London, Surrey and beyond, coming out to Whyteleafe and West Wickham. For a free roof tile quote, contact us.